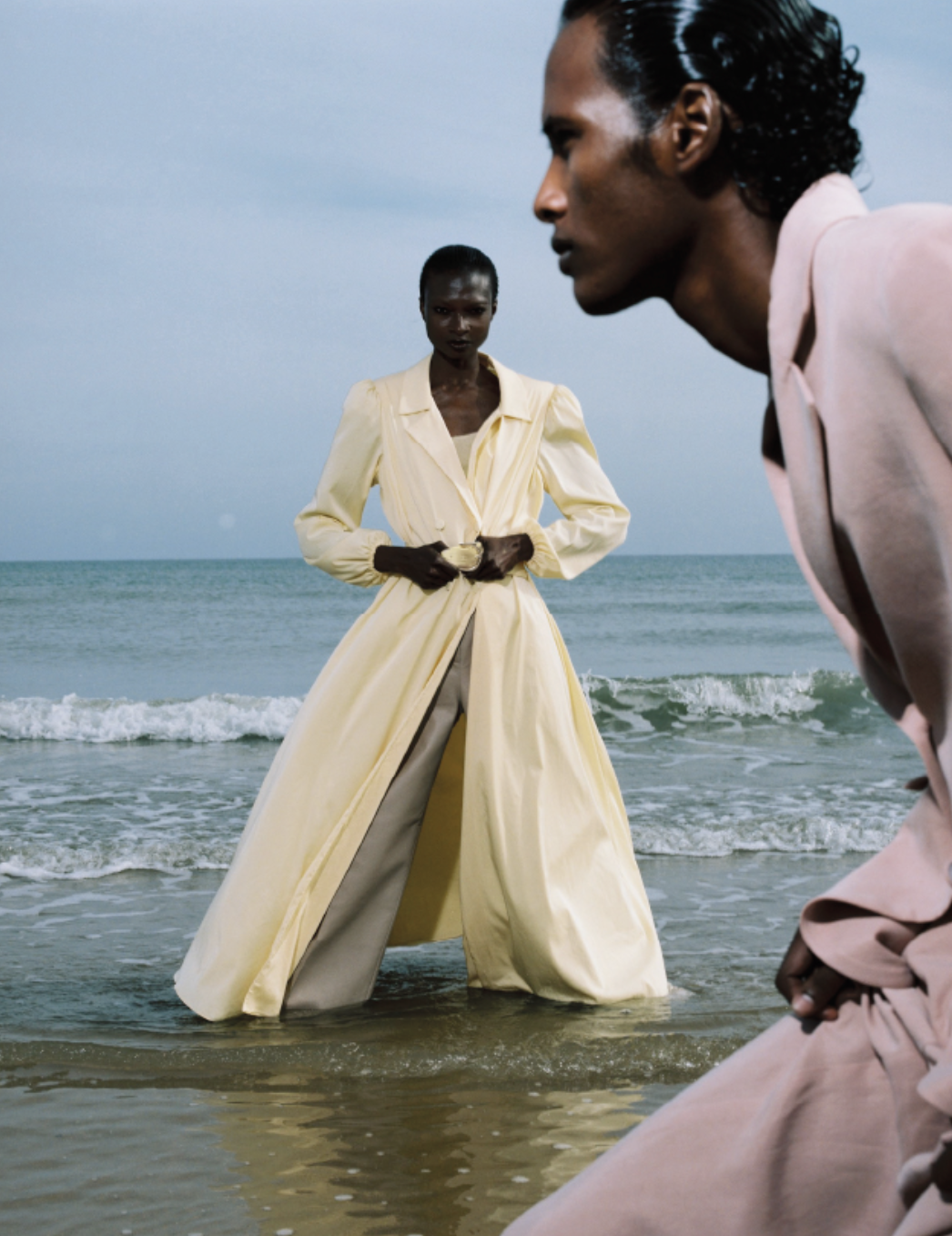 Søster Studio started in a love relationship as an investigation
of sustainable practices with a focus on equality within the fashion industry.
As the relationship came to an end, so did the studio and its primary focus on fashion.
With new relationships, the studio reemerged and developed into a holistic philosophy
and aesthetic, inspired to deconstruct the modern notion of art, literature and research.
Beginnings and endings will always reoccur in different forms, shapes and modes.
With a strong belief that creativity is inconsistent and dynamic, in all its consistency,
Søster Studio aims at revaluing the art of crafts and collective processes.
The urge to create in the same chaotic manner as nature itself functions as the
foundation for a disciplinary intersection the studio wishes to encourage.
The need to exist in coherence with the planet and all forms of life lies at the heart
of each and every project that has been and is yet to be undertaken.
The studio desires a more sensible world, with the purpose to invite vulnerability,
sensuality and intimacy in the everyday mundane. This desire has undeniably
made us question and deconstruct the notion of modern labour;
w
hat is it really that we do all day, and for what?
With a need to create
out of
and
for
joy, Søster Studio aims at close and intimate
collaborative projects with, and in, nature.
Along with our research and practice, the studio will naturally transform
and develop in accordance with the natural fluctuations of life.
Aiming at slow-paced processes of creations with bursts of energy,
the process is our focus, with the product as an inevitable culmination.
As humans, animals, species and organisms, we are all alike in our differences.
What we have in common is that we are all grotesquely unique.
Co-existence is hence about living in acceptance of differences,
rather than moulding and forcing sameness.